Aiphone Intercom
American Digital, a Certified Preferred Dealer for Aiphone intercom systems in Los Angeles CA with over 20 years of experience in Aiphone intercom systems. Aiphone intercoms are used in variety of structures like houses, homes, apartment, apartment buildings, offices and businesses with easy to use features for convenience.
Aiphone Repair
Aiphone Intercom repair specialist for homes, multi-tenant, offices and businesses in Los Angeles since 1999
Commercial
Industrial
Government
Healthcare
Hospitality
Transportation
Aiphone intercom installation specialist serving Los Angeles and all Southern CA cities. Call us for new or retrofit construction projects of residential, commercial, multi-tenant and office building Aiphone intercom systems
Aiphone Video Intercom
Looking for Aiphone video intercom? Los Angeles intercom installation specialist since 1999. Call us for affordable price on video interphone, video entry system, video door entry, wireless video doorbell, video interphone system, doorphone, videointercom, intercomsysteem, video deurinte Aiphone Locksmith companies working in 90001 and 90015 to 91608 We offer Free estimate and consulting if you need school intercom, doctors and office intercom or if you are a home owner and in need of audio video intercom system, or just audio intercoms. We also do home intercom system repairs and upgrades. Call us for best price on intercom service, voip intercom, ip intercom, ethernet intercom, telephone intercom, intercom radio and voice intercom in L.A. and southern CA.. Complete line of video intercom systems by Aiphone is available for your project.

Aiphone Intercom with Cameras
Features like intercom with cameras, two way communication, audio video or just audio or video intercom with monitoring plus recording, wireless and door release or buzzers are the norm these days. We offer Free estimate and consulting if you need school intercom, doctors and office intercom or if you are a home owner and in need of audio video intercom system, or just audio intercoms. We also do home intercom system repairs and upgrades. Call us for best price on intercom service, voip intercom, ip intercom, ethernet intercom, telephone intercom, intercom radio and voice intercom in L.A. and southern CA.

Call for FREE Consulting and Estimate
AiPhone Models and Specs:

AC-10S/F: Access Control Keypad
Stand alone access keypad
AC-10S designed to match look of JK-DV, JF-DV and MK-DV
12-digit backlit keypad
2 relay outputs (NO & NC)
100 Pin Code capacity
2 request-to-exit inputs
12 terminal wiring block for easy connections
AI-900 Series: Integrated Communication/Security System

Modular system design, allowing custom configuration based on application
Each main frame supports 4 masters and 64 sub stations
Up to 16 main frames tied together (64 masters, 1024 sub stations)
Master stations feature alphanumeric display
Analog phone with Caller ID can be used as a master
Indoor and outdoor stainless steel sub stations
Emergency call sub station with control output
Zone Paging and Group Call, up to 19 zones
C/O Line interface
Integrate CCTV cameras, activated with Aiphone intercom calls
Integrate selective access control with remote locations
Calls queue at master until answered or forwarded
Time based, busy, or no answer Call Forwarding
Audio Recording output for each master station
Sequentially monitor up to 16 sub stations
Program and maintain entire system by on or off-site PC
Call activity reporting output to PC

Aiphone Door Stations with Embedded Card Readers

The Best of All Possible Worlds

A video camera, an Aiphone intercom, and a card reader; you'll never again wonder how to make it all fit. Aiphone's "all-in-one" solution combines each of these elements into a single easy to install unit. Now if a card is missing or malfunctioning, video and audio communication can provide user verification.
There are three types of readers offered. The HID ProxPoint and iCLASS readers offer standard Wiegand output from the door station which connects to an access panel while the audio Aiphone intercom with video uses just 2 wires or Cat5e (depending on system used) to connect to the Aiphone headend. The AX series door stations also come with a "stand alone" CrossPoint reader option. This reader requires a dedicated 12VDC power source and the reader connects directly to your strike for access. Only a Cat5e wire is required to connect back to the Aiphone headend for video and audio communication.

AN-8000 Series: IP Network Aiphone intercom System

Single exchange can connect any combination of door and master stations up to sixteen units
Up to 80 exchanges can be included on a system for a total of 1280 communication devices
IP Direct master station (AN-8500MS ) and vandal resistant door station (AN-8540DS), connect directly to a LAN/WAN and do not require an exchange unit
Efficient method of communicating over local or wide area network using existing infrastructure
Full compliment of PC Programmable functions and features including Redial, Recall, Auto-dialing, Group Call, Group Searching, Absence transfer, Call Forwarding, Call Hold, and Scan Monitor.
Automatic echo canceller prevents clipping and ghosting during hands-free simultaneous conversation
Stations incorporate a built-in speaker to allow paging through the units
Paging through overhead speaker network using an external amplifier with total broadcast capabilities of up to 160-zones with paging and all-call paging
Total system maintenance can be performed off-site using a personal computer with provided software
7kHz communication frequency provides better clarity than most telephones
System occupies a very low amount of bandwidth

This product comes with software - download it now
AP-M: High-Power Aiphone intercom System

Expanded master with high-powered 10W output for high noise areas.
One or two masters can be included.
Hands free reply from remote area.
AP-1M, AP-5M, or AP-10M master stations available, desk or wall mount.
Use 8 ohm horn speaker for maximum output, or wall or ceiling speaker sub stations.
Subs call master with LED and electronic tone.
Built-in power supply.
Special master units available for expanded capacity — Up to 50 stations.

AT-406: Handset-to-Handset System

Call button (master) rings all the subs
Up to 2 addtional subs can be added (AT-306)
Sub rings master only
Chime-phone Aiphone intercom set
Battery operated with status indicator LED

AX Series: Integratable Audio/Video Security System

CAT-5e wiring homerun from each station
Up to 8 masters and 120 remote stations
Two talk channels
PTT or VOX operation
Master-to-master selective calling and All Call
Masters available with 3.5" color TFT LCD
Composite video output from CEU and master station
Standard or priority call levels from door stations
Communication privacy
Electronic access control integration*
CCTV system integration*
Selective remote control (e.g. door release)
PC interface for programming and event logging
Scan monitoring of selected remote stations
Rack or wall mountable CEU
Calls queued in order of priority and call-in time
Compatible with IE Series door stations
Optional features: headset, footswitch,
call transfer to telephone* and PC remote control
*Interface requires custom program (not supplied by Aiphone)

C-123L/A: Chime Com System

Open voice door answering with door release
Adjustable communication volume
Automatically turns off in 20 seconds
Battery or DC power supply
Optional door stations for replacement of C-D:
Any LE or LS Series
Second inside room station

CCS-1A: Chime Com2 System

Press-to-talk door answering with automatic shut-off.
Second inside room station (separate power supply required).
Backlit CALL button.
CHIME and VOICE volume controls.
Powered by AC transformer PT-1210N

DA Series: Two-Wire Door System

Door release powered by door station without the need of an additional transformer
Service button to control an external device
Call tone volume control with mute indicator
Optional Call Extension Sounder
Designed for EL-9S door strike only
Backlit directory
Simple two-wire connection for Aiphone intercom and door release ( Door strike wires directly to door station)
1, 2, or 4-call door stations for individual or multi-tenant applications
Vandal resistant door stations, available in gray or silver
Extra function button on tenant station can be used to activate light at entry ( Requires additional wiring)
Call extension sounder to hear call-in at remote location

GF Series: Multi-Tenant Audio Only Entry Security System

Up to 5 entrance panels and 250 tenant locations
Simple wiring with only 2 common wires
Entrance panels with individual call buttons are modular, allows panel to be configured with the appropriate number of buttons
Up to two inside stations per tenant for easy communication with visitor
Access control from inside station to calling entrance (door release)
Optional individual doorbell to ring handset stations
Door release timer (momentary~20 seconds)
Security guard or concierge station can be included to provide communication between office/lobby and tenants
Optional panic call switch for emergency calling to guard/concierge
Optional postal lock module, allowing easy entry for postal and delivery workers

GF Series: Multi-Tenant B&W Video Entry Security System

Up to 5 entrance panels and 250 tenant locations
Simple wiring with only 2 common wires for audio and 2 common wires for video
Entrance panels with individual call buttons are modular, allows panel to be configured with the appropriate number of buttons
Up to two inside stations per tenant for easy communication with visitor
Access control from inside station to calling entrance (door release)
Optional individual doorbell to ring handset stations
Door release timer (momentary~20 seconds) Security guard or concierge station can be included to provide communication between office/lobby and tenants
Optional panic call switch for emergency calling to guard/concierge
Both audio/video and audio-only entrance panels can be combined in the same system
Infared LED's at door allow use in low light conditions


GH Series: Multi-Tenant Color Video Entry Security System

Alpha-numeric room numbering
Link data allows for easy programming of multiple entrances/guard stations
Up to 16 entrance panels,4 guard stations and 500 tenant stations
Simple wiring with only 2 common wires for audio
Access control from inside station to calling entrance (door release)
Optional individual doorbell to ring tenant stations
Door release timer (momentary~20 seconds)
Security guard station can be included to provide communication between officce/lobby and tenants
Optional panic call switch for emergency calling to guard/concierge
Optional postal lock module,allowing easy entry for postal and delivery workers
Security guard can screen calls from visitors (Reception Mode)
Both audio/video and audio-only entrance panels can be combined in the same system
LED's at door allow use in low light conditions
Only 2 additional wires are required to add video
Tenant can view entrance panel by pressing "key" button

IE-1AD: Chime Tone Aiphone intercom System

4-tone chime from door
Call extension speaker or external
signaling relay can be added
Adjustable chime volume
Door release
AC or DC powered (12 ˜ 16V AC or 12 ˜ 24V DC)

IE-1GD: Chime Tone Aiphone intercom System

Door answering Aiphone intercom,
1 door station and 3 inside stations
Door release button
All Call type room calling
Chime tone cutout at sub station
AC or DC powered (12 ˜ 16V AC or 12 ˜ 24V DC)


IE-2AD: Chime Tone Aiphone intercom System

Door answering handset Aiphone intercom
2 door and 3 inside stations
Selective door release with the RY-3DL
All Call type room calling
Door monitoring at master station
AC or DC powered - (12 ˜ 16V AC or 12 ˜ 24V DC)

IE-8MD: Audio/Video Entry Security System

Single PanTilt door and up to six inside stations
Additional audio door station (IE/IF Series) available
Answer door from any room station
Selective Call or All Call between room stations

IE-8MD: Chime Tone Aiphone intercom System

Two doors with Selective Door Release
Room-to-room calling or All Call
Easy 4 conductor wiring between handsets
2 wires to door stations, same as doorbell
External doorbell can be added
AC or DC powered - (12 ˜ 16V AC or 12 ˜ 18V DC)
PanTilt video can be added

IM Series: Security Window System Set

Adjustable, flexible gooseneck microphone
Headset can be used (not supplied by Aiphone)
Uses voice-actuated (VOX) communication system, requiring no additional operations during conversation
When the TALK switch is off, the Operation Unit is put in standby, but sound from public side is still heard at reduced volume
By linking the system to a motion sensor, communication mode is activated when a customer is present

IP-EWST: IP Addressable Aiphone intercom Adaptor

Calls from remote stations ring to one computer
Fail-forward to back-up PC (up to 3)
Call queuing
Group or all page capability
Customizable audio notification (using WAV file)
Includes required software
Cost effective PC based communication
Unlimited system size (1 IP-EWST/POE per door/sub)


JA Series: Hands-free PanTilt Color Video System

Two color PanTilt camera door stations, three inside moniter stations
Motion-sensor camera for monitoring with JDW-C
Hands-free communication, voice operated exchange
Instant voice call-in with image
Press-to-talk operation can override VOX if necessary
Built-in video output
All Call to all inside stations
Visual monitoring with audio
Two door release contacts for selective control
Built-in picture memory (JA-2MECD only)
Transfer of door station call to other inside stations
White LED illuminator turns on in low-light conditions


JF Series: Hands-free Color Video Enhanced System

Quick and easy to install - Only 2 wires!
No handset to pick up
Compact, attractive design complements most interiors
Open voice VOX or PTT communication
High resolution color TFT monitor
Expandable to three inside and two door stations
Leave a voice memo to replay at inside stations
Pre-record entrance messages
Single or selective door release with RY-3DL
Camera station can be monitored from inside
All monitors turn on when camera station calls in
Embedded HID® ProxPoint® Plus Proximity Card Reader (JF-DVF-HID)
Embedded HID® iCLASS™ Smart Card Reader (JF-DVF-HID-I)

JK Series: Hands-free Color Video with PanTilt & Zoom

Quick and easy install - Only 2 wires!
No handset to pick up
Compact, attractive design complements most interiors
Hands-free (VOX) or push-to-talk (PTT) communication
High resolution color TFT LCD monitor
Includes single N/O door release contact
Camera station can be monitored from inside
All monitors turn on when camera station calls in
Wide angle camera allows user to view up to 170° of the entire entry
Camera view features digital PanTilt and Zoom
Entry can be monitored without alerting visitors they are being viewed, even at night
Camera position and zoom can be set for call-in
Camera can be manually adjusted to compensate for bright illumination
Picture memory records up to 240 images (JK-1MED only)

KB Series: Video Sentry Color Tilt System

Clear and bright image with color TFT LCD monitor and color video door station
Three color video door stations, five inside monitor stations
Instant voice call-in with image
Selective Call or All Call
Chime or receiver volume control
Optional selective door release with RY-3DL
330' total distance looped between monitors
TILT camera control


KC Series: Video Sentry Color Tilt System

Clear and bright image with color TFT LCD monitor and color video door station
TILT camera control
Instant voice call-in with image
White LED illuminator
All Call type room calling
Hands-free audio and video monitoring
330' total distance looped between monitors

KCS-1ARD: Video Sentry Color Tilt System Set

Clear and bright image with color TFT LCD monitor and color video door station
Instant voice call-in with image
Hands-free audio and video monitoring
White LED illuminator
TILT camera control


LAF-C/CA: Hands-free Console Aiphone intercom System

Expanded capacity open voice Aiphone intercom system-compatible with LEF components
Up to four master stations can be used in a system
LAF-20C: Simplex communication
LAF-20CA: Simplex or VOX handset communication
Add All Call and background music with BG-10C
Adaptors (1 per 11 stations with PS-1225UL for each),and background music source


LDC-S: Door Com System

Up to 6 inside stations and 1 door station.
2-stroke chime from the door station.
Answer the door from any inside station.
Listen to the door station area from any inside station.
Speak to all inside stations simultaneously.
Activate electric door release, or open or close a garage door from any inside station.
Mute button to cut off station from receiving All-Call.
Easy common wiring (7 conductors between inside stations. 8 conductors with door release).
LE-DA flush mounted door station can be used (order equipment separately).
LDC-S Set includes 1 LE-D Door Station, 1 ACC-3 Chime Adaptor, 3 LDC-1C Inside Stations and 1 PT-1210N Power Supply. Add 1 RY-PA Door Release Relay if necessary.

LDF-C/CA: Access Control Aiphone intercom System

Selective door release (one RY-PA relay is required for each door strike)
Console-type 20-call master station with or without a handset
Expandable system with 20 and 40-call add-on selectors
LED annunciation and call tone at master for individual sub station call-in
Use standard LEF series doors, masters and optional equipment


LE-Bn: Multi-Tenant Audio Entry System

Avilable in 2, 4, 6, 8, or 10 button panel
Open voice apartment stations
Multiple entrances with selective door release
Directory panel is backlit
Use CML/A wall mount masters with built in timing circuit
Use LEM1DL/C or LEF masters for desk mount applications

LEF Audio: Hands-free Selective Call System

Intermixable system with any number of
masters and subs to maximum capacity
Selective calling, monitoring, and optional All Call
3, 5, and 10-call masters
Wide variety of master and sub stations available
Push-to-talk at master, hands-free reply at called station
Call tone and LED annunciation at master
Selective door release(w/ RY-PA per door) on LEF
3L/5/10 Call Masters
Video door answering (optional - see p. 38)
All Call with LEF-10S and all LEF-C masters
(requires BG-10C)


LEF Video: Video Access Sentry System

Integrates music and PanTilt Video door entry
Intermix masters and subs to create desired
communication (up to 11 total components)
Music volume control on LEF-C masters as
well as LE-C and LE-CN subs
All Call button on LEF-10S and LEF-C masters
BG-10C for chime and All Call, includes BGM input


LEF-LD & LAF-LD: Long Distance / Elevator System

Available in 3, 5, 10, 20 and 40-call stations
Two way communication between master and door station up to
4,000' away with 18AWG wire or 2,000' away with 22AWG wire
Clear communication between master and elevator cab, even with Aiphone intercom wiring near AC power lines
Sub stations call by tone and light
Master answers with "push-to-talk, release-to-listen" operation
Door station communication is hands-free
Simple wiring - three conductors per door station, or two conductors if individual 12V DC power source is located at each door station
SINGLE MASTER SYSTEM ONLY

LEM Audio: Hands-free Aiphone intercom System

Open voice communication
Push-to-talk at master; hands-free at remote
LE Sub stations; either door station or room sub station
Voice volume control


LEM-1DL & LEM-1DLC: Access Sentry System

Door release (N/O contact)
Calling and 2-way communication
Call tone & voice volume control
AC 12~16V or DC 12~24V powered
Any LE or LS series door station is compatible


MC-60/4A: Market Com System

Maximum 60-station paging & communication system
Selective 4 talk channels with in-use LED's
Conference call among 3 stations
Music cutout during paging
Reinforced modular coil cord on MC-60/4A
Pick up any handset, select channel number and talk
Desk mount Aiphone intercom is available (MC-60/4B)
Background music mutes after a pre-tone is heard to announce upcoming page.


MK-1GD: Black & White Wide Angle Video Sentry System

MK-DVF-HID Door station features an embedded HID Card reader with Wiegand output to access panel
Door call-in LED
Extra dry contact
Video and audio turn on when door calls in
Door Call Transfer
Redesigned monitors
Two additional monitor (MK-1HD) or handset only (MK-2SD) stations can be added
Simple 2-wire hook up -- Can replace existing doorbell
4 or 6 wires between inside monitors (based on distance)
Handset for two-way communication at inside station
Hands free communication at the door station
Infrared, CCD camera for low light applications
Built-in video output (requires additional equipment)
All call between inside stations
One power supply for entire system
Activate door strike from inside station(s)
Wide angle CCD cameras
Three sets include new video door stations.
All sets include one MK-1GD master monitor and one PS-1820UL power supply:
MKS-1GD: MK-DH Surface mount, ABS Plastic
MKS-1GDV: MK-DV Surface mount, vandal resistant with zinc cast faceplate
MKS-1GDVF: MK-DVF, Flush mount, vandal resistant with stainless steel faceplate
Video picture memory can be added to a new or existing system with the KC-32EU.


MK-2MCD: Black & White PanTilt Video Sentry System

Video quality improved over current MK system
Extra dry contact (requires additional equipment)
Door call-in LED
Video and audio turn on when door calls in
Door Call Transfer
Redesigned monitors
Two additional monitor or handset only stations can be added
Simple 2-wire hook up -- Can replace existing doorbell
4 or 6 wires between inside monitors (based on distance)
Handset for two-way communication at inside station
Hands free communication at the door station
Infrared, CCD camera for low light applications
Built-in video output
All call between inside stations
One power supply for entire system
PanTilt controlled from inside monitor stations
Call button rings a different chime for each door
Activate door strike from inside station(s)
Selectively release door locations (adaptor required)
Video picture memory can be added to a new or existing system with the KC-32EU.
MKS-2MCD Set contains: MK-DAC Door Station, MK-2MCD Master Monitor, PS-1820UL Power Supply


MP-S: Mid-Power Aiphone intercom System

Compact master with powerful 2.5 Watt output for higher noise areas.
Hands free reply from remote area.
1- or 3-call master station, desk or wall-mount.
Use 8 ohm horn speaker for maximum output.
Subs call master with electronic tone and LED (MP-3S).


NDR: Lamp Memory Security Aiphone intercom System

Lamp memory call-in from subs - the LED light will stay lit until call is answered
Extra contact capability for every station
Selective door release using one RY-PA per door
All components of the NEM system are compatible


NDRM: Rack Mount Security Aiphone intercom System

12- or 20-station Rack Mount Master Panel
20- or 40-station Add-on Panel
Each panel occupies 3 rack spaces
4-station expansion modules to easily add station capacity to Master or Add-on Panel
Expandable to 100 Aiphone intercom stations with All Call (Larger if All Call is not required.)
Subs call master with LED and electronic tone.
Simplex open voice communication
Modular phone jack for VOX handset (included)
Aiphone intercom channels with LED status indication (blinking for call-in and steady while communicating)
Built-in relays for selective door release and CCTV camera activation while in communication with a remote station
Call-in LED and tone stay on until call is answered
One master, or dual master w/NEW-5 per 5 subs


NEM: Lamp Memory Aiphone intercom System

Master in 10, 20, 30, and 40-station sizes (with or without handset)
20 and 40 call add-on selectors for expansion
Built-in All Call
Press to talk at master or use handset, hands-free at sub
Group call up to 10 subs at a time
Optional background music - requires NB-U (max. 40 stations) and 10W, 25V or 8Ω PA amp (N/A from Aiphone)


NHX: Nurse Call System (UL 1069 Listed)

One master and up to 80 patient stations
Single and dual patient stations
Multi-station capability per patient room
Three types of call-ins from patient stations: routine call, bathroom call and cord-out trouble call, identified by tone and a blinking LED (with priority according to urgency and time of call)
NHR-3TS common area call station is used for common areas
Duty station for call annunciation in separate area
Optional zone light (max. 4)

TC-M Audio: Handset Aiphone intercom & Door Entry System

Expandable single or multiple audio door communication
Optional selective door release control


TC-M Video: Multiple Door Video Entry System

Max. 10 PanTilt video door stations
Optional selective door release control
Manual or sequential video scan monitoring


TCS-MH: Chime Tone Aiphone intercom System

Chime Tone door answering set.
Adjustable chime volume.
Battery operated (4 "AA").
Battery status indicator.

TD-H/B Audio: Selective Call Aiphone intercom System

Handsets available in 1, 3, 6, 12 and 24-station sizes
Audio door stations can be added (1 or 2 doors)
Paging zone with optional talkback
External signaling device when calling a handset (RY-AC/A required)


TD-H/B Video: Handset Video Aiphone intercom System

Single PanTilt door integration


Hands-free video monitoring or handset audio/video monitoring

VC-M: Multi-Tenant Audio Entry System

Entrance panels available in a variety of sizes: 2, 4, 6, and 10 call buttons.
Add-on panels with 8 or 16 call buttons.
One or two entrances with selective door release. (Use VC-MW/B with two entrances.)
Directory panel is backlit.
Up to two handsets per apartment
Optional external signaling (RY-PA required).


YAZ-90-3W: Microprocessor Aiphone intercom System

Microprocessor built-in Aiphone intercom expandable to maximum 90 stations on 4-pair cable
Up to 1.8 miles wiring distance total
Communication functions: Camp-on busy, secretary transfer, call transfer
Paging or multiple zone paging with optional talk back
Line-off trouble on one channel does not affect the other channels
call us for:
aiphone Aiphone intercom installation los angeles,
beverly hills Aiphone intercom installer,
commercial Aiphone intercom installer,
residential Aiphone intercom installer los angeles,
home Aiphone intercom service repair,
multiroom Aiphone intercom system

Aiphone Intercom Up-Grade, Service,
Installation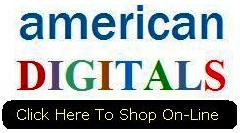 CALL NOW FOR SPECIAL DEALS ON AIPHONE INTERCOM SYSTEMS


for

Residential,
Commercial, New Constructions and
Retrofit
Other products and services we provide includes:

surveillance/security
audio/video
satellite/Aiphone intercom
automation/solutions
digital signage
solar panel
structural wiring
communication
Aiphone intercom
networking/wireless


Your local Aiphone intercom products and installation for homes and businesses. Aiphone repair, service and installation in Los Angeles and Beverly Hills, Malibu, Sherman Oaks, Studio City, Palos Verdes, thousand oaks, Calabasas, San Fernando valley, Santa Monica, Anaheim, Agoura Hills, Burbank, Orange County, Irvine, Woodland Hills, Culver City, Glendale, Hawthorne, Long Beach, CA

Search engines direct you to this page when you search for Aiphone intercom, Aiphone, Aiphone intercom system, Aiphone intercom systems, ai phone system, Aiphone intercom with camera, Aiphone intercoms, Aiphone ip intercom, Aiphone system intercom, Aiphone video intercom, Aiphone repair, ai phone intercom system, Aiphone video intercom system, Aiphone wireless intercom, apartment intercom system, home aiphone intercom system, aiphone intercom for Multi-unit, Multi-tenant, aiphone installation, aiphone intercom, aiphone intercom door station, aiphone intercom system, aiphone intercom systems, aiphone intercom with camera, aiphone intercoms, aiphone repair, aiphone video intercom system, aiphone wireless intercom, wireless aiphone


Your local Aiphone intercom products and installation for homes and businesses. Aiphone repair, service and installation in Los Angeles and Beverly Hills, Malibu, Sherman Oaks, studio city, palos verdes, thousand oaks, calabasas, san fernando valley, santa monica, anahime, agoura Hills, burbank, Orange County, Irvine, Woodland Hills, Culver City, Glendale, hawthorne, Long Beach, CA
www.Shop.AmericanDigitals.com | www.EPriceSource.com | www.DirecVU.com | www.SatelliteInternetSpecialist.com | www.AmericanDigitalSatellite.com | www.LaptopSpecialist.com | www.LaptopRepairDirectory.com | www.InstallersLink.com