Intercom Systems
Intercom Systems Sales Install Specialist since 1999. Intercom Systems Installation, Repair, Up-Grade and service In Los Angeles, CA for New Homes, Businesses, Offices, Multi Unit Buildings, Condos and Warehouses, Doctors, Office Buildings

AV Door Entry Intercom
New Construction - Remodeling - Add On - Service - Repair - Trouble Shooting - Upgrade
Intercom System Installs Los Angeles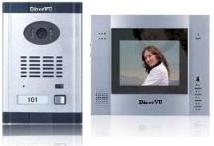 We are Authorized Product & Service Provider for:

Aiphone, Comelit, Nutone, Channel Vision, Elan, Lutron, Linear, Alpha Communication, Niles, X-10, Xantech, DirecVU intercom systems
Providing intercom equipment, solution and installation since 1999
FREE Estimate & Consultation
info@americandigitals.com
310-470-2320
Authorized Aiphone, Nutone, Comelit, M&S, Tektone, Russound Dealer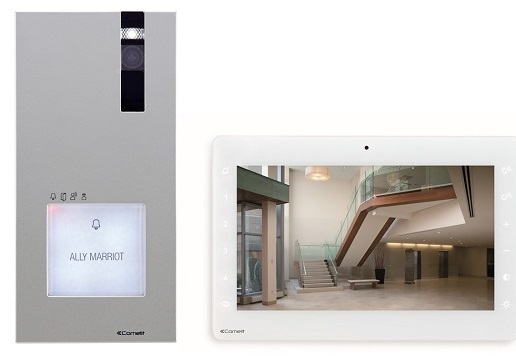 What Types Of businesses Could Benefit From Intercom Systems?
Intercom products and services provided security and safety plus the needed communication between many locations. Intercom is used in theses type of businesses: Restaurants, Car Washes, Markets, Parking Lots, Temples, Churches, Gas Stations, Car Dealers, Hotel, Motels, Night Clubs, Hospitals, Doctors Offices, Dentist, Retail Shops, Gyms, Hair Saloons, Spas., Warehouses, Clothing Stores.
Home Office Business Door Intercom
We are Authorized Installation Company to install intercom for:

Commercial - Residential - Educational - Industrial - Government - Healthcare - Hospitality

We specialize in design and installation of Color LCD display with multi zone capability for new residential single family construction or multi tenant buildings. Also commercial installation for office buildings. Door Entry, Room to Room Intercom, LCD display for front door and Multi zone system from Major brands available
We provide varies designs and options to meet your needs.
Intercom installation and service throughout Southern California.


intercom installation Los Angeles, intercom service and upgrade.


Contractors are Welcome.
We work with many contractors and we are open to establish new relations. give us a call and we come to you to discuss your projects, to provide our knowledge & experience.
Intercom Systems and Installation in Los Angeles. Local Los Angeles CA intercom systems installation specialist. We provide Audio Video intercom systems by Nutone, Aiphone, Comelit, X10, Alpha communication, Linear, Tektone intercom and other monitors, and cameras plus installation in Los Angeles and Southern California
intercom installation , intercom service and upgrade, Aiphone, Channel Vision, Elan, Lutron, Niles, X-10, Xantech in Los Angeles by AmericanDigitals.com
intercom system, commercial intercom systems, intercom systems, residential security system, audio intercom system, intercom security system, intercom handsets, intercom amplifiers, video intercom, Aiphone, X10, Comelit, Alpha communication, Linear, Tektone, Nutone