FREE ESTIMATE & CONSULTATION!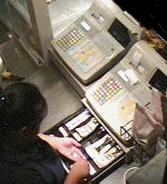 Certified technicians ready to meet you. Call Now 800-264-0040 / 310-470-2320
Multi-Unit Security Systems S
ervices

Our commercial security camera systems, CCTV systems can help you in so many ways; Remote viewing on iPhone, internet, Smartphone gives you the ability to be in two places at once, saving travel time and energy. View your home, business, family or employees from anywhere in the world with internet access. Remote surveillance management system is the best way to deter criminals and protection against all types of unwanted or illegal activities. Archived video and audio can be used against criminals, false claims, work comp claims or lawsuits, harassment protection and more.
CCTV Specialist Los Angeles
American Digitals offering best Home Security in Los Angeles. Best home security systems & surveillance cameras sales & installation in Los Angeles and surrounding cities at affordable price
Remote monitoring and surveillance management technology we provide can benefit you in so many ways.
Our knowledgeable staff can handle all aspects of design, installation, programming and training for Residential and Commercial projects.
Local Home Security Provider
Since 1999 American Digitals has been providing and installing Security Camera Management system for residential and commercial applications in Los Angeles and Southern California. Projects include High Rise Buildings in L.A. Downtown Jewelry center, Fashion center, Shopping Centers, Factories, Warehouses, Restaurants, Dental Offices, Construction Sites, Houses, Apartments, Multi-Unit Apartment Buildings, Offices, Car Washes, Retail, Motels, Hotels, Gyms and many more applications.

Comments by our customers:
Love This Company; I needed a security camera system for my home and contacted American Digitals company. Happy to say they were very professional, prompt and very respectful of my home. Very fair price and great work on schedule. They did such a great job, I would highly recommend them to anyone.
I Can See You On My Phone; My office is located in a very busy building and I do not know who comes in when I am not there. I needed a security camera system to record the activities and also provide remote view of my office on my iPhone so I can keep my eyes on my office. So I searched and found American Digitals. Great move, Now I am able to check on my employees and my customers from home on my phone and internet. I can see if my employees provide good service and if anything is being stolen. Easy security camera system they provided really helped me out to save money, time and energy. Thanks American Digitals.