| | |
| --- | --- |
| | American Digitals |
Your Tech Specialist Since 1999! SERVICES GALLERY SHOP
Get a Quote 310-470-2320 / 800-264-0040 info@americandigitals.com
Installation Services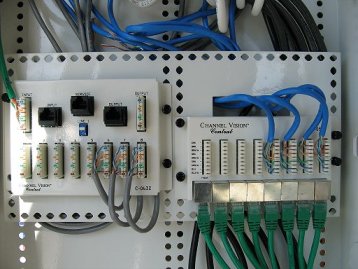 NETWORK
Access Points
Devices/Equipment
IT Design
Software/Programs
Wireless
Wiring/Installation

CONTROL
Energy/Power
Interfaces/Devices
Lighting
Motorized Shades
Whole-House Systems
Door Gate Entry
AUDIO/VIDEO
AV Amplifiers/Receivers
AV Multi-Room
Digital Displays
Projectors/Home Theaters
Racks/Mounts/Lifts
Speakers/Subwoofers
Wireless AV
SECURITY
Access Control
Alarms/Sensors
AV Intercom
FOBs/Keycards
Surveillance Cameras
Wireless Security
Wiring/Installation
SATELLITE
StarLink
DirecTV
Dish
FTA
C-Band/KU
TELECOM
Business Communication
Cellular
PBX Phone Systems
VOIP
Wiring/Programming

Security Camera System, Access Control Systems Surveillance, Wireless Security, TV Install, Home Theater, Audio Video, Smart Automation, Digital Signage, Aiphone, intercom installation, Telephone, Panasonic, AV Intercom & Tel Entry System Structured Wiring, IT Service, Commercial
PRO INSTALLS - CERTIFIED CREW
Sales Service Install - American Digitals: you can count on us for perfect installation every time.
American Digitals Install Services
Structured Wiring, Low Voltage Pre-Wiring, Business Phones, CCTV, Access Control, Intercom, Pro AV, Video/Voice/Data, PA Sys, IPTV, FTA, DirecTV & STARLINK Install for Home, Office, Healthcare, Educational, Hospitality, House of Worship, Restaurant, Bar, Hotel & Business in Greater Los Angeles, Malibu, Thousand Oaks, Calabasas, Santa Monica, Beverly Hills, Orange County & Southern CA cities
STRUCTURED WIRING
Structured IT Cabling, AV Management, Telecom Wiring;
Structured Wiring
AV, CCTV, Internet, Data, Voice, Tele & Intercom

Constructions & Retrofit Projects
IT Networking/Wireless Wifi
Contractors Welcome - Contact us for Estimate
TELECOM & INTERCOM

Business Phone System Install; Business
Telephone
systems - Panasonic, NEC, AVAYA, Toshiba PBX & VoIP
installers
Sales, Up-Grade, Service Install, Program, Support
Telephone & Telecom
|
AV Intercom & Tel Entry System

Home & Business Intercom Systems @AmericanDigitals;
AV Entry
Intercom
Aiphone
, Nutone, Comelit, M&S, Tek-tone, DoorKing Telephone Door Entry System
,
intercom installation in L.A
Commercial - Residential - Condo Units - Multi-Unit Buildings
SECURITY & ACCESS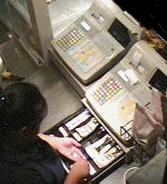 Security Camera System
HD, IP Dome, Bullet, PTZ cam by Hikvision, DirecVU, Sony, Bosch, & more.
Commercial
Alarm System
Access Control
Systems | Gates | Alarm Systems
Security Cameras
|
IIP Security

Consumer Pro Electronics by American Digitals;
Video
, Projectors,
Automation
Install Home Theater Services

Custom Design & Installation Home Theater

|

Smart Automation

Digital Signage by American Digitals;
Commercial Buildings, Doctors Offices, Restaurants, Lobbies,
Digital Signage & LED Signs

Digital Directory | Digital Signage for Religious Venues

Advertise & Promote Your Business - Ask Us How
STARLINK SATELLITE


Free Consult - Free Estimate

info@americandigitals.com
800-264-0040 / 310-470-2320
New Construction
Retrofit Home Office
Free Estimate
Free Consult
800-264-0040
310-470-2320
info@americandigitals.com
IPTV & Satellite TV by American Digitals; Business & Home DirecTV - Free to Air Satellite Receivers - DirecTV Installation local & nationwide - Satellite Dish Removal Disposal Large Old C-Band Dish Removal FTA Sat & DirecTV
Restaurant/Bars Hotel/Motel/Hospitality - MDU - Homes - Offices IPTV -
STARLINK
IT SERVICES
Hidden & orderly Structured wiring
Enhanced wireless capabilities
Structured Media cabinet in IT Room
Multi-Media outlets in all rooms
Call American Digitals for IT Services, Structured Cabling, StarLink, Telecom Install Programming, Security Camera Systems, Intercom, Access Control, Conference Rooms, Home Automation, Digital Signage Installation serving Southern CA
Los Angeles Pro IT, StarLink, Business Phone, Security Camera, Intercom, Access Control, Conference Rooms, A/V Automation, Structured Cabling Design, Digital Signage Sales & Install Services by American Digitals.