Panasonic Phone Systems
American Digitals offering best and most affordable Panasonic phone systems & pro install, programming and relocation for your home, business and office

Panasonic Business Phones
Panasonic business phone sales & Install in L.A. at affordable price. Data, voice, VoIP and PBX system installation for homes, businesses and offices. Voice mail set up at affordable price. call us if you have problems on data and voice cabling, Phone entry systems, and more Specialist in commercial and residential phone system trouble shooting, programming, wiring and service.
Residential - Commercial - Industrial - Governmental - Educational - Hospitality - Healthcare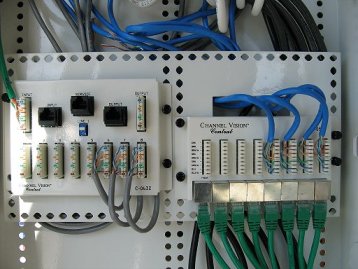 Let us save you money with our quality Panasonic business phone systems, phone systems installation and services. Certified Panasonic digital phone systems installer. We have been providing sales and services for home office business since 1999.


Panasonic phone systems sales, relocate, program, service and installs. Businesses, homes, residential, commercial and office Panasonic telephone systems installation, repair, service and programming in by certified technicians. Data, voice, VoIP and PBX system installation for homes, businesses and offices. Voice mail set up at affordable price.
Leasing Available Please contact us for a quotation.
Panasonic Office Phone Systems
Panasonic Office Phones System Programming; Whether you need a simple Panasonic phone system, installation or complete phone voice mail boxes , wireless set-up &and programming you can count on us to provide quality installation at affordable price. Our certified, qualified and expert technicians have over 30 years experience installing the basic to the most extensive phone systems.
Data, Voice, VoIP and Wireless Phone System installation in and Southern CA

We are specialized in office phone system installation, residential phone system installation. We also provide home phone system service repair, Voice mail set up, multi room phone system installation. Home and Business phone system installation in Los Angeles, Beverly Hills and Southern CA.
by certified installers at affordable price.
Panasonic Advanced Hybrid Systems
Call us when you need business phone repair, phone repair business, business phone service, phone for business and business phone system repairs.
Free consulting and free estimate contact us info@americandigitals.com or call 310-470-2320 / 800-264-0040
Panasonic PBX Phone System Repair
Panasonic small business phone systems repair, service, sales, installs, support service Southern CA, Malibu, Beverly Hills, Downtown L.A., OC, San Fernando, San Gabriel and surrounding cities.

Panasonic Phone systems for
Homes and Businesses Restaurants, Car Washes, Markets, Parking Lots, Temples, Churches, Gas Stations, Car Dealers, Hotel, Motels, Night Clubs, Hospitals, Doctors Offices, Dentist, Retail Shops, Gyms, Hair Saloons, Spas, Warehouses, Clothing Stores, Pharmacies, Factories, Schools, Colleges.
Panasonic Phone System Troubleshooting & Relocate Service
Panasonic Phone System Sales, Repair, Service & Install by American Digitals
American Digital provides Panasonic Phone systems and installation for all your communication needs. Small or large projects are done right. Call us for new construction, remodeling, repair or upgrading your existing system
American Digitals - Panasonic Phone System installs relocate, program, up grade, service & repair for Business, home & office by certified technicians.