Best Security Camera System for Warehouse
FREE ESTIMATE & CONSULTATION!
800-264-0040 / 310-470-2320

Best warehouse security camera system, IP cameras, PTZ, dome or bullet cameras by Hikvision, Bosch, Sony, Pelco, and all top brands for warehouse security installation in Los Angeles & surrounding cities.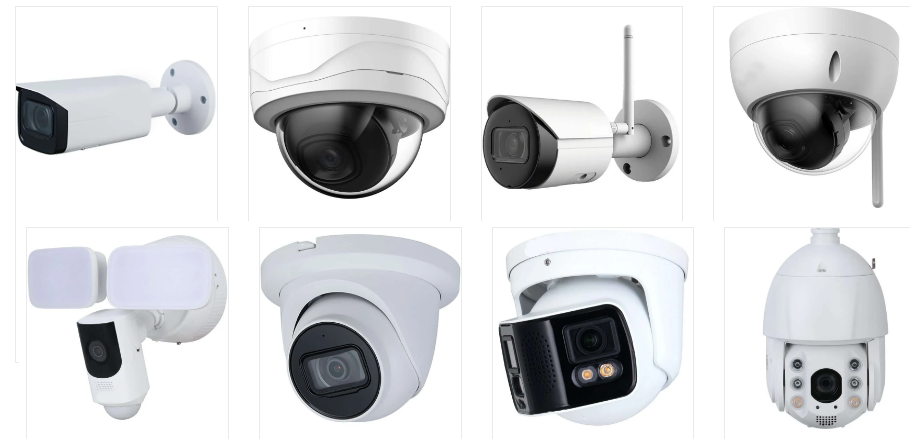 Warehouse Security System Installation
Call now and experience best service installation for warehouse security installation in Los Angeles & surrounding cities.
Remote surveillance management system is the best way to deter criminals and protection against all types of unwanted or illegal activities. Archived video and audio can be used against criminals, false claims, work comp claims or lawsuits, harassment protection and more.

In the ever-evolving landscape of business and industry, security remains an integral cornerstone. As enterprises grow and expand, the need to safeguard valuable assets, monitor operations, and ensure the safety of personnel becomes paramount. In this pursuit, one solution stands out as a robust and comprehensive answer: the best security camera system for warehouses.




Warehouses serve as bustling hubs of activity, housing valuable merchandise, equipment, and inventory that fuel the operations of countless businesses. The vast expanse of these storage spaces, coupled with the constant influx and outflow of goods, presents unique security challenges. Recognizing this, American Digitals has emerged as a trusted partner in fortifying the security landscape of warehouses across Los Angeles and Southern California.

A warehouse security camera system is not just a set of cameras; it's a holistic approach to surveillance that seamlessly integrates cutting-edge technology with strategic placement and meticulous planning. American Digitals understands the intricate dynamics of warehouses – the sprawling aisles, towering shelves, loading docks, and multiple access points. Our approach to designing the best security camera system for warehouses encompasses these factors, ensuring that every nook and cranny is meticulously covered by a watchful electronic eye.

When it comes to warehouse camera installation, precision is paramount. Our team of skilled technicians possesses a wealth of experience in configuring and installing security cameras tailored specifically for warehouses. Every corner, every shelf, and every high-traffic area is assessed to determine the optimal camera placement, angles, and coverage. By strategically positioning cameras, we create an expansive surveillance network that leaves no blind spots, giving you the peace of mind that comes from knowing your entire warehouse is under vigilant watch.

One of the notable advantages that American Digitals brings to the table is our expertise in wireless warehouse security cameras. The nature of warehouses demands flexibility – the ability to adapt to changing layouts, expansions, and renovations. Wireless security cameras offer the perfect solution, allowing for seamless integration without the constraints of wiring. Our wireless warehouse security cameras provide high-definition video feeds that can be accessed remotely, offering real-time insights into your warehouse operations, even when you're miles away.

Los Angeles and Southern California, with their vibrant business landscapes, have unique security needs. American Digitals, with its localized approach, is uniquely positioned to serve as the premier choice for warehouse security camera installers. Our team of experts understands the nuances of the region, from compliance requirements to the challenges posed by varying architectures. Whether you're seeking Los Angeles warehouse CCTV installers or exploring options in Orange County, American Digitals is your trusted partner in securing your warehouse operations.

The realm of warehouses extends beyond traditional storage spaces; it encompasses factories and manufacturing units that form the backbone of industries. The security requirements of these facilities are equally demanding, if not more. American Digitals rises to the challenge by offering factory security camera installers who are well-versed in the intricacies of these settings. Our factory security camera installations are tailored to the unique layout and operations of manufacturing units, providing surveillance solutions that enhance safety, streamline operations, and deter potential threats.

Storage facilities, too, fall within the spectrum of warehouse security concerns. American Digitals extends its expertise to storage security camera installers who understand the critical importance of safeguarding stored goods. Whether it's a commercial storage space or a distribution center, our comprehensive security solutions ensure that your assets remain protected round the clock.

In the realm of warehouse security camera systems, American Digitals stands as a beacon of reliability, innovation, and localized expertise. Our commitment to understanding the unique needs of businesses in Los Angeles and Southern California sets us apart. We don't just install cameras; we design and implement surveillance ecosystems that empower you with real-time insights, remote monitoring capabilities, and the confidence that comes from knowing that your warehouse is under vigilant electronic surveillance.

The best security camera system for warehouses is not a one-size-fits-all solution. It's a carefully crafted strategy that aligns with your operational needs, budget considerations, and growth projections. American Digitals partners with you every step of the way, from consultation and planning to installation and ongoing support. With our warehouse security camera systems, you're not just investing in technology – you're investing in peace of mind, operational efficiency, and the safety of your people and assets. When it comes to safeguarding your warehouse, choose the industry leader – choose American Digitals.
Since 1999 American Digitals has been providing and installing Security Camera system for warehouses, factories, storage facilities & commercial applications in Los Angeles and Southern California. Projects include High Rise Buildings in L.A. Downtown Jewelry center, Fashion center, Shopping Centers, Factories, Warehouses, Restaurants, Dental Offices, Construction Sites, Houses, Apartments, Multi-Unit Apartment Buildings, Offices, Car Washes, Retail, Motels, Hotels, Gyms and many more applications.
We provide Residential and commercial products with our own Certified installation crew.
Remote monitoring and surveillance management technology we provide can benefit you in so many ways.
Contact us for a free estimate & a quote. Purchase or lease at affordable price.


Comments by our customers:
Love This Company; I needed a security camera system for my warehouse and contacted American Digitals company. Happy to say they were very professional, prompt and very respectful of my warehouse. Very fair price and great work on schedule. They did such a great job, I would highly recommend them to anyone.
I Can See You On My iPhone; My office is located in a very busy building and I do not know who comes in when I am not there. I needed a security camera system to record the activities and also provide remote view of my office on my iPhone so I can keep my eyes on my office. So I searched and found American Digitals. Great move, Now I am able to check on my employees and my customers from warehouse on my phone and internet. I can see if my employees provide good service and if anything is being stolen. Easy security camera system they provided really helped me out to save money, time and energy. Thanks American Digitals.
American Digitals is an installation company Specializing in installation of custom Audio Video Systems, CCTV, Phone, Intercom and Satellite Systems for warehouses and businesses throughout Los Angeles and Southern California